I've been working on Piwik for over three years now and been constantly looking at competing products. While Piwik tries to be an alternative to Google Analtyics there are competitors that aim for less in order to serve a specific group of people.
Chartbeat comes with an impressive dashboard that updates all information live.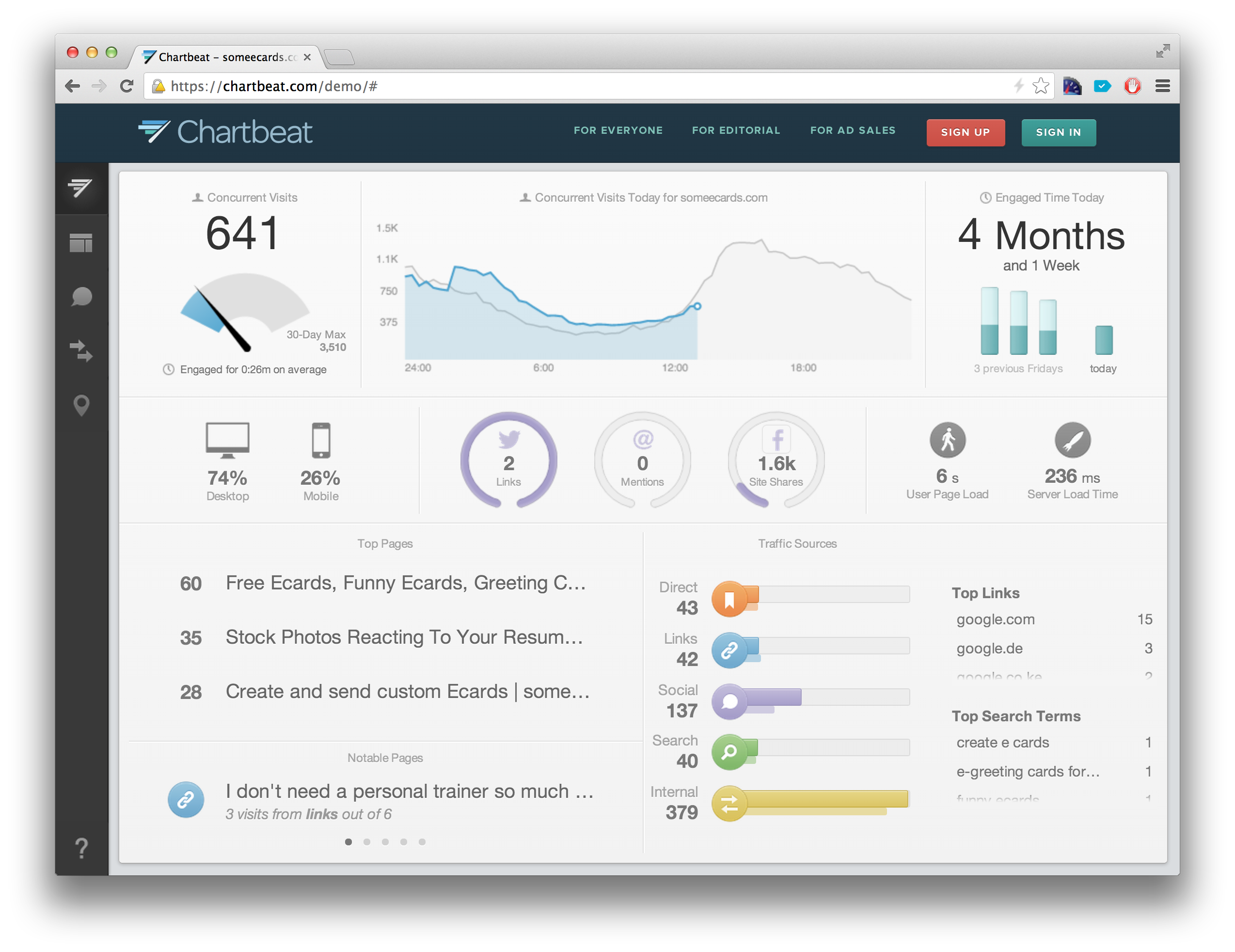 Piwik offers a very customizable dashboard and allows users to write plugins and add new widgets and reports to the dashboard.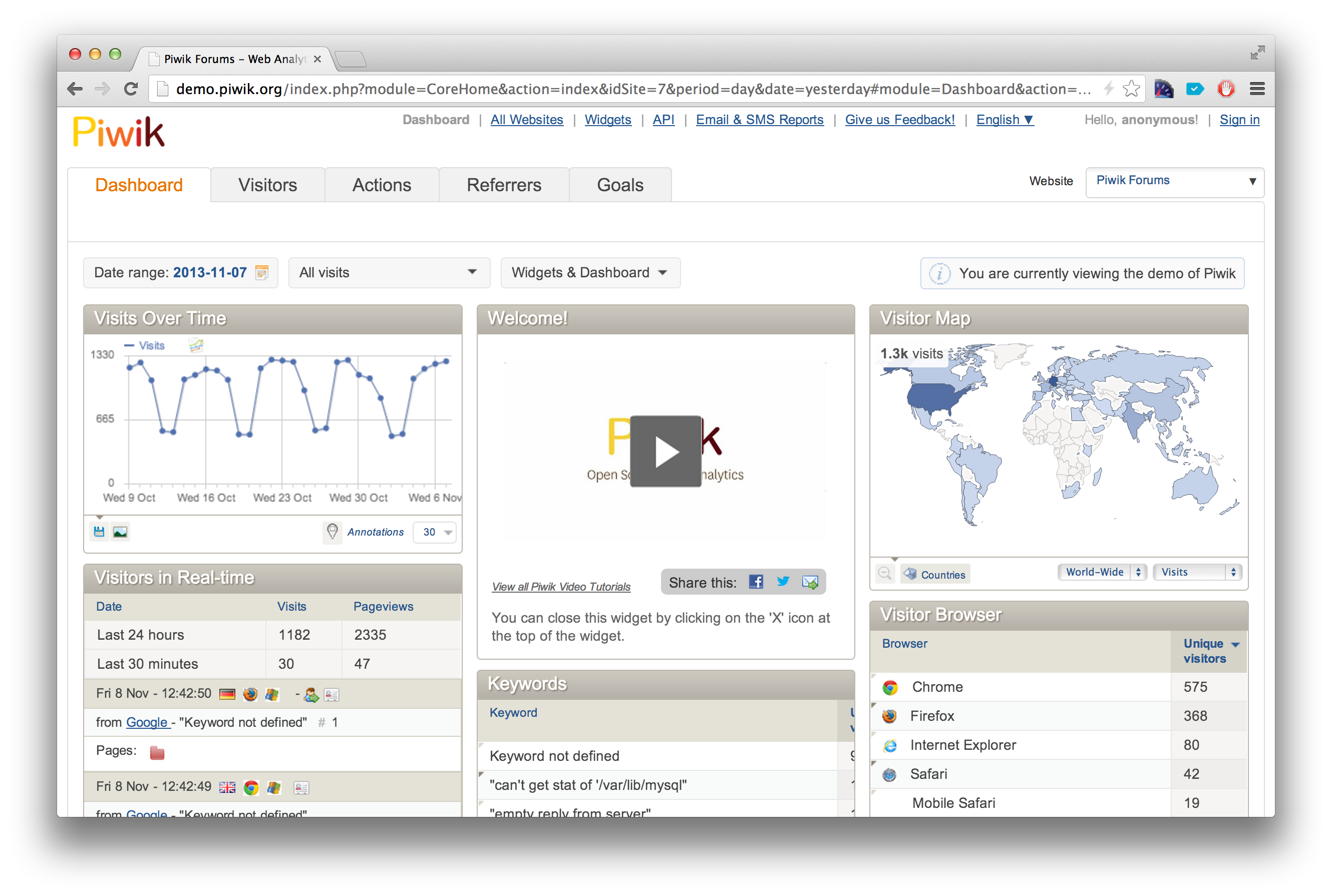 Gaug.es is very minimal compared to the solutions above, but offers everything you need when you have a small blog or company website. It shows you Referrers, Keywords, Search Engines, Browsers and your daily/weekly/monthly/yearly visitor stats.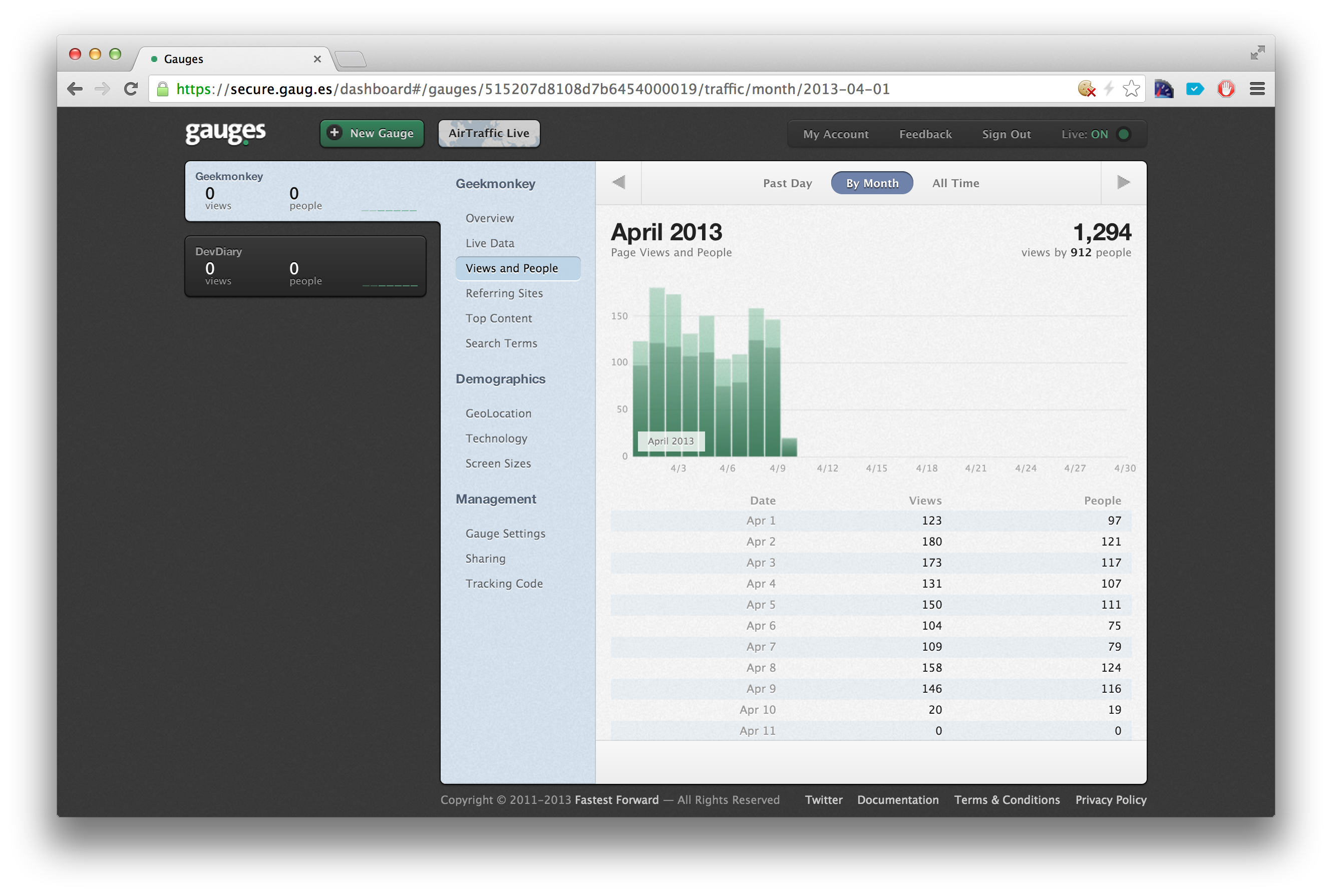 Now why is gaug.es bad?
I did something most people don't do nowadays: I read the Terms of Services.
One paragraph really cought my attention:
Fastest Forward may terminate your access to all or any part of Gauges at any time, with or without cause, with or without notice, effective immediately.
So not only can they terminate your access to your data at any time, they can also do this without even notifying you.
I've got nothing to add to this.